Sailor Venus
Japanese name : Aino Minako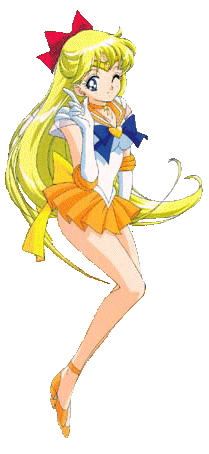 English name : Mina
Age : 14
Birthday : October 22nd
Star sign : Libra
Blood type : B
Favourite colours : Red and Yellow
Likes : Wasting time, Volleyball
Dislikes : Mushrooms
Favourite subject : P.E
Mina is quite similar to Serena in many ways. Not only in looks but whining too. They both dislike school but who doesn't ? Mina is very friendly and outgoing and is very quiet in group arguments.
Her special powers like the Venus crescent make Sailor Venus the ultimate. I must say her transformation is the best.
Sailor Venus Picture Gallery
CLICK ON THE IMAGES TO VIEW THE FULL LENGTH. NOTE THAT SOME OF THEM ARE ALREADY FULL LENGTHED SO YOU DON'T NEED TO CLICK ON THEM. ENJOY !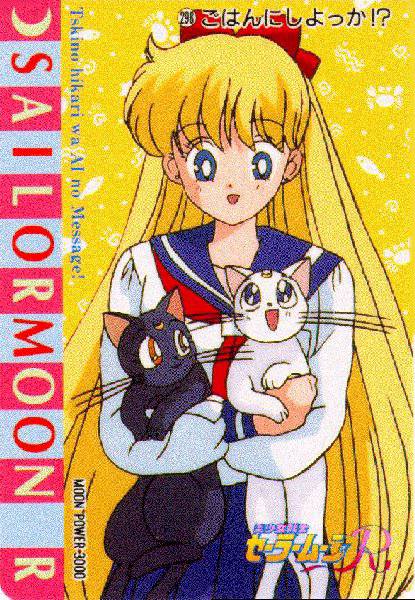 RETURN TO SAILORMOON MAIN PAGE
Bab's Venus page 1997-98

---
This page hosted by
Get your own Free Home Page