Bab's Cool Sailor Moon Page
PRESS 'RELOAD' TO UPDATE THIS PAGE NOW !
Hi ! And welcome to the Silver Millenium ! This page has pictures and info on the Sailor scouts including the outer senshi and extra characters and also lot's of Sailor stuff to do. Do enjoy your visit and come again soon. Visit my main page once you're done for more anime stuff ! Have fun !
Please excuse the heavy loading !
SailorMoon is about Sailor Scouts who each belong to a planet of the universe who swear to protect the earth from evil encounters. Especially the Negaverse. First it starts of with 5 Sailor Scouts then more scouts follow called the outer senshi.. and so the journey begins with lot's of adventure ahead
SailorMoon is a Japanese animated cartoon that is loved by a wide audience around the world. This wonderful cartoon was created by the talented
Naoko Takeuchi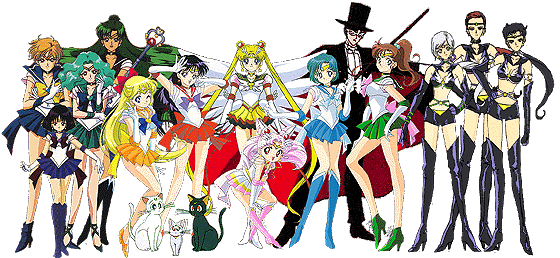 This page has been visited

times
since 20th September 1997
Thanks to Rei-Chan for this excellent banner for the SM Top 20 ! There will be different banners every 2 months or so, I'll be rotating 3 banners around so don't be surprised when the banners change. It's just for a new look each time !
CHARACTERS :

Inner Senshi
SailorMoon Sailor Venus Sailor Mecury Sailor Mars Sailor Jupiter Tuxedo Mask
Click here to have pictures and info on the inner senshi


Outer Senshi
Sailor Pluto Sailor Uranus Sailor Saturn Sailor Neptune
Click here to have pictures and info on the outer senshi
Awards Page -
awards this page has won



My Banners Page. Link my page to yours !

10 Reasons why
SailorMoon is the best !

Top 20
Sailor Moon Sites

New sites coming in and out! Come and see who has the No.1 site!

Group Pictures of the Senshi

Credits - a dedication to the people responsible for helping me with the pages you see before you

Web rings this page belongs to
The Results are in for the Poll for 1 May - 30 September 1999 !
Come in and see which villain character of Sailor Moon was the best/favourite and why !
Find out who got the most votes from the :
Results of last time's Sailor Poll !!

Many thanks to Janice's GIF shop for the cool pictures you see in the poll results!

---
Leaving so soon ? Thanks for coming and come back soon here's a long list of my favourite links to check out
A link to my page would be excellent ! Or you can save one of the banners. Just copy the html code and paste in on your page coding.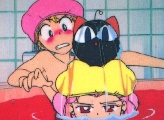 Return to Bab's Main Page
This Princess Serenity's Sailor Moon Forever Ring site is owned by Babs.
Click for the [Next | Next 5 | Random | List | Previous | Skip]
Wish to join the ring? Then click here for more info.


This Sailor Moon Ring of Love & Justice
site is owned by Babs.

Click for the |Next Page | Skip It | Previous | Next Five]

Wish to join the ring? Click here for more info.


Here's the time for Eastern Time !


Bab's Cool SailorMoon Page 1997-01
Last update on 26 January 2001