Sailor Pluto
Japanese name : Meiou Setsuna
English name : Celia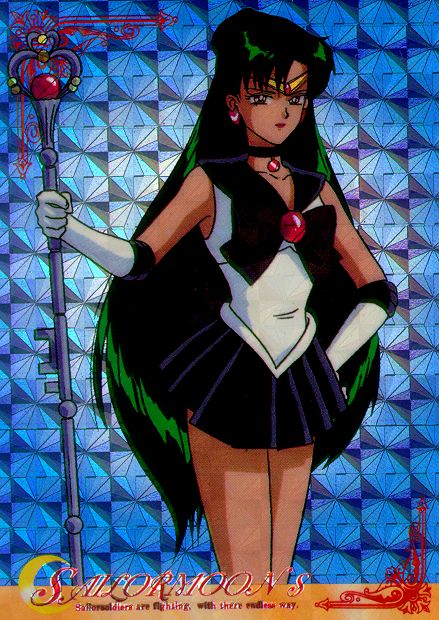 Age : over 1000 years old
Star sign : Scorpio
Birthday : October 29th
Favourite colour : Dark red
Blood type : A
Likes : Shopping and sewing
Ambition : To be a designer
Pluto acts as a guardian of time. She possesses the garnet orb, on the end of her stick (the time key ) She likes physics and dislikes the subject music. The garnet orb is her talisman.
Sailor Pluto's Picture Gallery
MORE PICS BY POPULAR DEMAND Enjoy!
Click on the image to get the full picture.



RETURN TO SAILORMOON MAIN PAGE

Bab's Sailor Pluto Page 1997 - 98